Update is available for @material-tailwind/react
Supercharge Your Development With Our Powerful PRO Blocks
Premium Tailwind CSS Components Library built with React to help you deliver unique and fully functional web projects in no time! Stunning design inspired by Google's Material Design.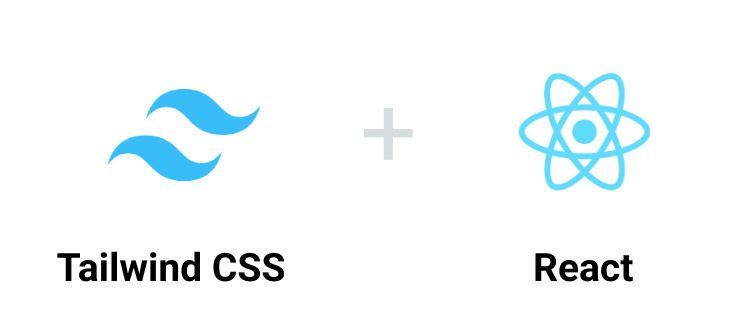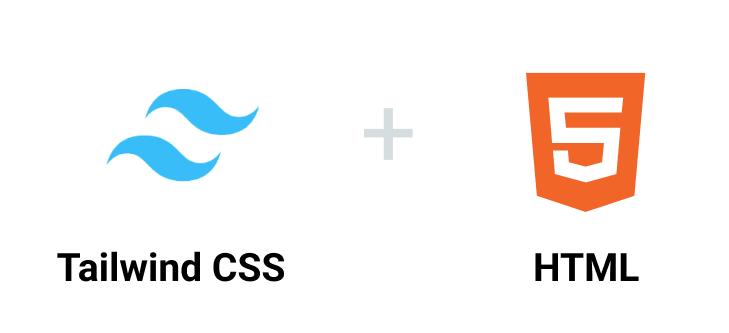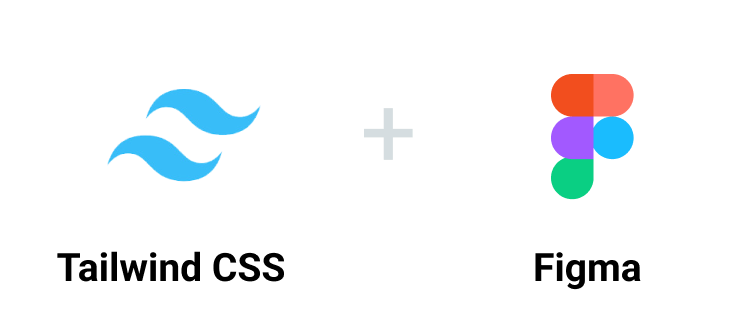 Explore its premium features
Your coding hours are covered
Material Tailwind PRO comes with an extensive collection of fully-coded customizable components and sections. Whether you're in e-commerce, SaaS, or any other business niche, create stunning designs that perfectly align with the brand.
200+
Global Style
Awesome color palette and realistic shadows.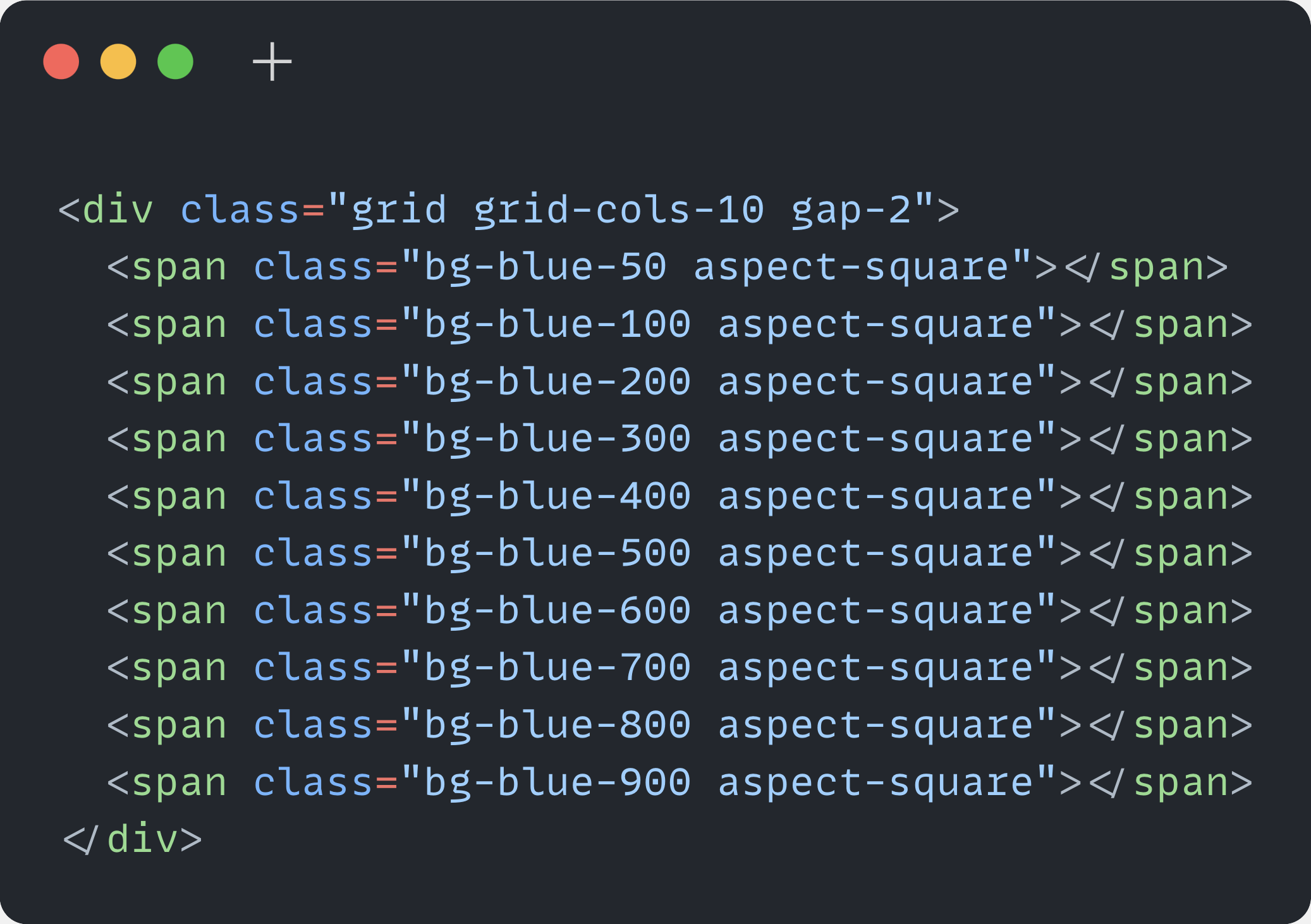 100+
CSS Components
Material Tailwind comes with a huge number of Fully Coded CSS components.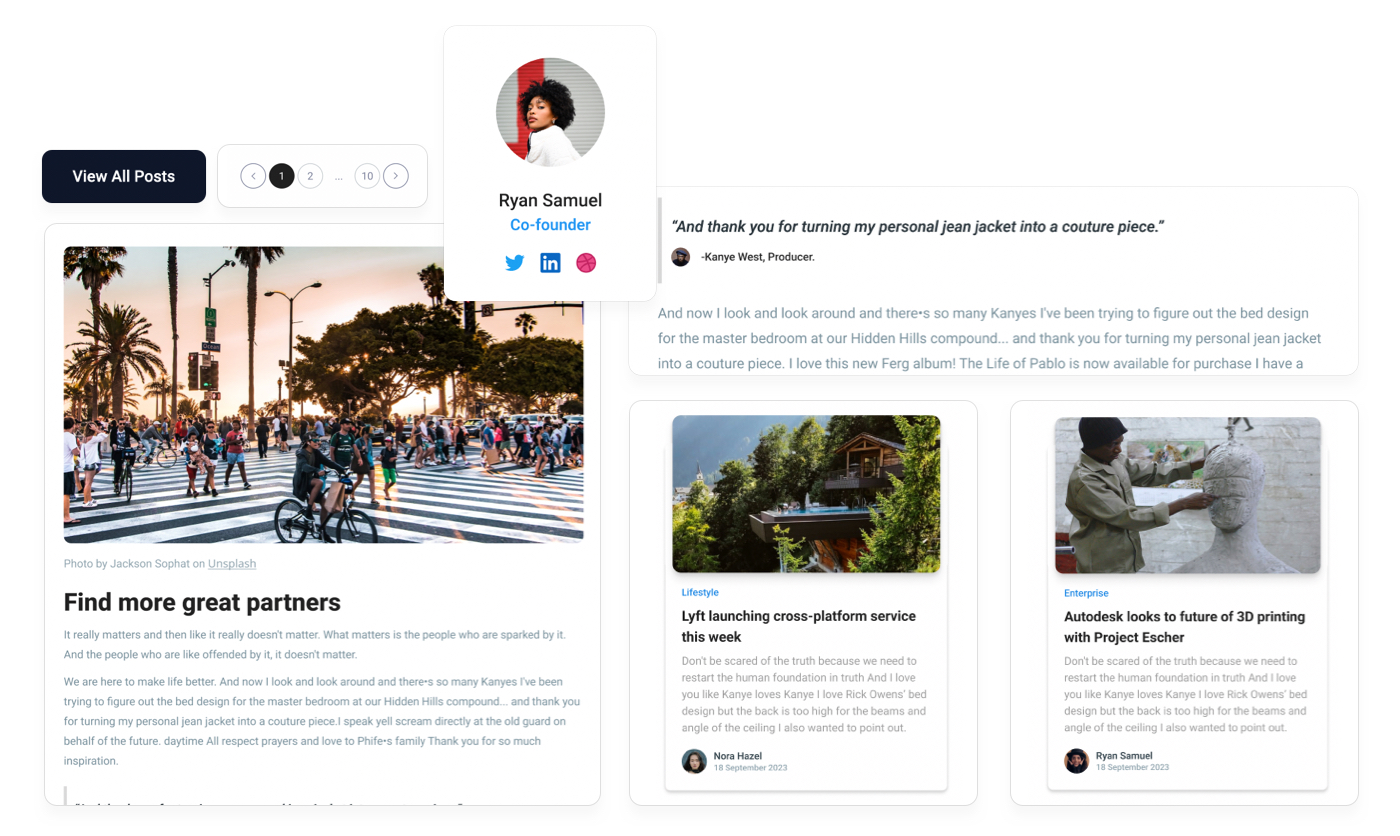 2
Popular Technologies
Specially designed for React and HTML developers.
50+
Ready-Made Sections
Fully coded sample sections so you could start working instantly.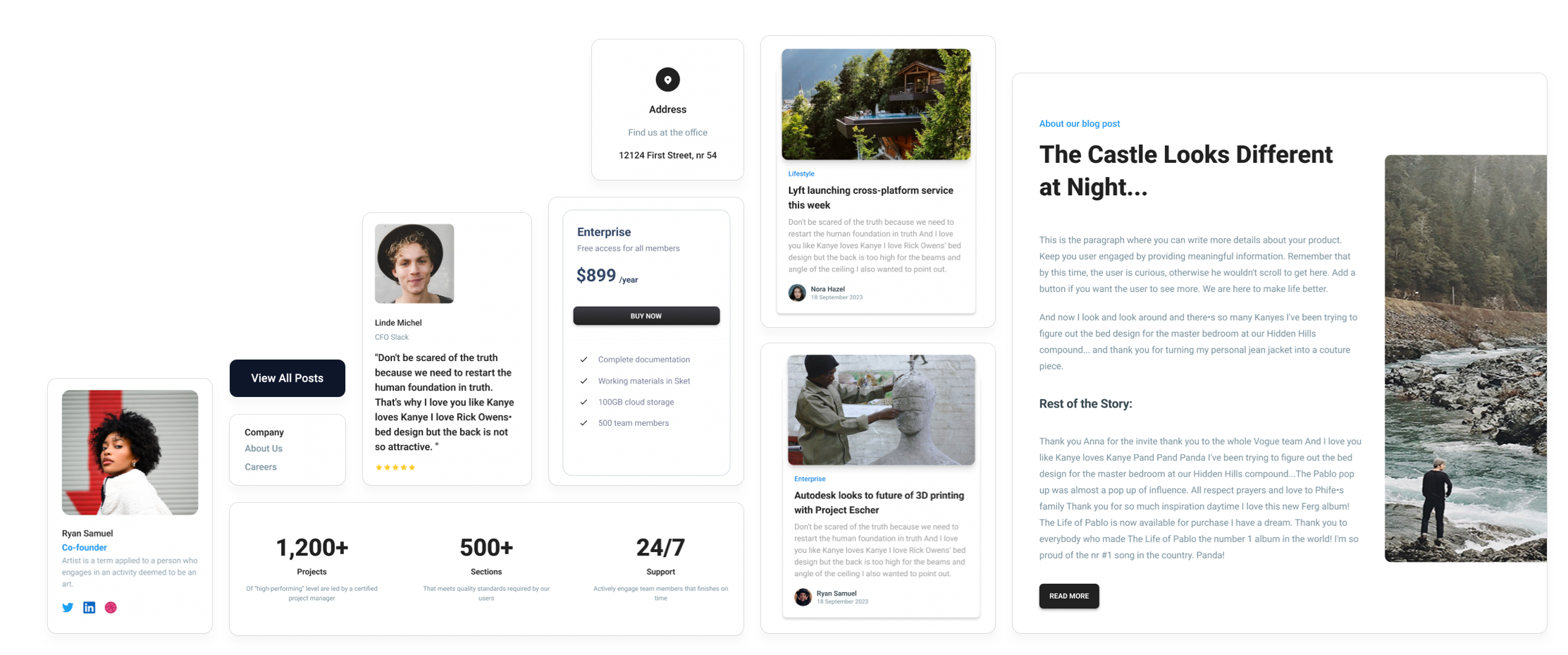 Ready-to-use
50+ Premium Tailwind CSS Sections
With a wide range of pre-designed sections at your fingertips, building beautiful and responsive websites has never been easier.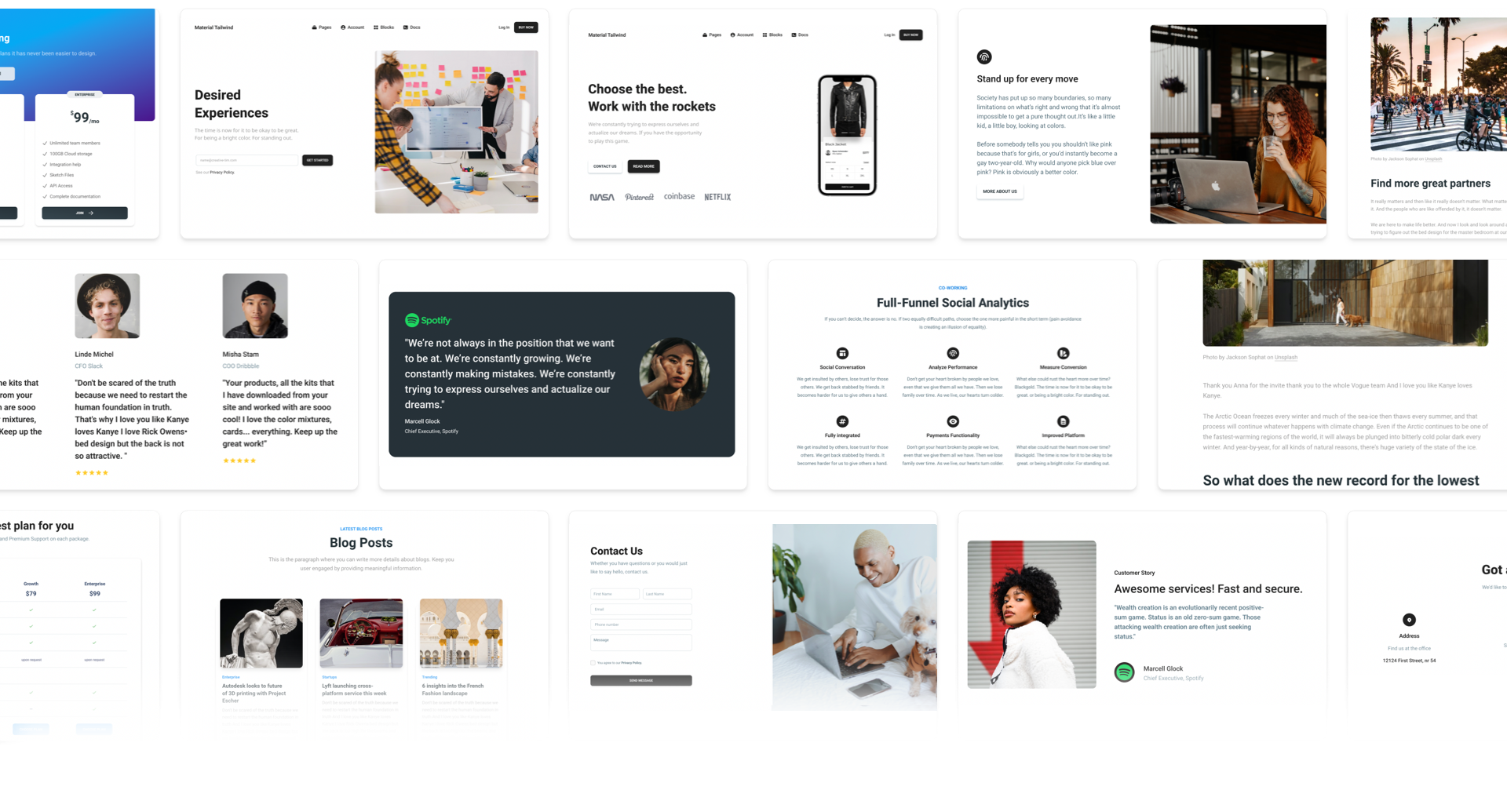 Explore Blocks
50+ Tailwind CSS Blocks
Build faster your website with our easy-to-use sections, a combination of design and functionality that will get you started in no time!
Trusted by over 10,000+ Web Developers
Embraced by freelancers and businesses alike on a global scale.
See what other fellow developers and designers are saying about Material Tailwind.

"Material Tailwind has changed the way we design websites. The Figma version makes it incredibly easy to customize sections to fit our projects."
Anya Mosley
Fullstack Developer

"I've tried many UI libraries and I really like Material Tailwind. It helps us so much to create professional-looking websites."
Demi Hickman
Web Developer

"It's the ideal framework for creating responsive and good-looking websites."

"This is an excellent product, the documentation is excellent and helped me get things done more efficiently."
Willard Palmer
Web Developer

"The fact that comes with the figma files is really life-saving. I definitely recommend it."
Jose Richard
Fontend Developer

""It's a must-have tool for any designer!""
Casey Calderon
Fullstack Developer
---
---
Pricing
Choose your favorite plan
Buy one and get lifetime access for each plan mentioned below.
Developer
React + HTML
$89
Get access to the React & Tailwind CSS code and use our components library to create faster your stunning web projects.
Designer
Figma File
$89
Get access to the Figma Files and use our components library to create faster your stunning web projects.dummy text for alignment
Bundle
Developer + Designer
$129
Get access to both HTML + React code versions and Figma File use our components library to create faster your stunning web projects.
Material Tailwind Pro | Team Pricing
Get access to both HTML + React code versions and Figma File use our components library to create faster your stunning web projects.
Pay once,
Own it forever
$499
Secured Payment by Paddle with: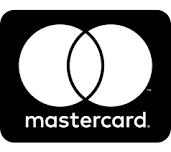 Info: If you are a Registered Company inside the European Union you will be able to add your
VAT ID after your Press "Buy Now"
Answers
Frequently Asked Questions
You'll find answers to common inquiries that will provide valuable insights into the features and functionality of Material Tailwind.
What is Material Tailwind?
Material Tailwind is a component library built with Tailwind CSS and React, designed to help developers and designers set up their web projects faster and more easily. Its design is inspired by Material Design. The product offers two versions: free and premium (PRO).
What is the difference between the free and premium versions?
The difference between Material Tailwind (Free) and Material Tailwind Pro lies in the number of components and sections available. The free version provides only a limited set of elements for building a website, while the PRO version offers significantly more flexibility.
Can I create or sell templates or themes using Material Tailwind?
Our product cannot be used to create templates, UI kits, dashboards, or web builders that are distributed on your website or other marketplaces.
How many projects can I build with Material Tailwind PRO?
You can build as many projects as you like with Material Tailwind PRO, as long as they are not in direct competition with us.
What does 'lifetime access' mean?
If you purchase Material Tailwind PRO, you will have lifelong access to the product, meaning that you will receive all future updates for free.
How many team members can use Material Tailwind PRO with a team license?
With a Material Tailwind PRO Team license, you can share the product with 10+ team members.
Join our community
Visit our communities to see the latest updates and news regarding our product. Whether you have questions, ideas to contribute, or simply want to connect with like-minded individuals, our communities provide a vibrant and supportive environment for your.
Sign up for our newsletter
Join our newsletter and get news in your inbox every week! We hate spam too, so no worries about this.